Our 2020 WCN Conference page is currently under construction….
Please check back soon for updated info!
Women Cantors' Network Conference
June 15-18, 2020
Temple B'nai Israel,  Oklahoma City,  OK
"Filling the Empty Chair:  Strength & Blessing in Community"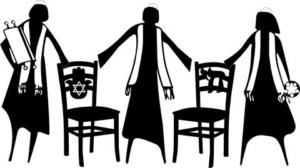 Conferences are the highlight of our year. They help us come together as a community of cantors, singers, spiritual leaders, teachers, and friends. As we have grown over the years since 1982, our conferences have evolved into a multi day experience of prayer, learning, song and spirit. Our tefillot are moving and meaningful—a musical feast that opens our hearts and minds to new possibilities.
Workshops by peers, mentors, and nationally recognized experts enrich our cantorate and help us grow and evolve.
The healing circle, during which we express our gratitude for the Women Cantors' Network in our lives, helps us leave with a greater sense of purpose and a resolve to stay involved and close during the year.
Co-chairs: Linda Matorin Sweenie and Debby Lewis
Conference Committee:Ilana Axel, Diane Weil, Sally Heckelman, Gail Nalven, Sharon Hordes
2019 Conference Registration - 2020 Prices TBD
$275 Full Conference until Jun. 1
$300 Late Registration Full Conference after Jun. 1
$325 Walk-Ins, Full Conference
$175 Student Full Conference
$120 One Day
$50 Student One Day
$100 Student Two Day